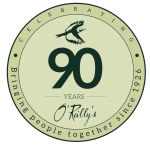 The O'Reilly's family have welcomed thousands of people to their home over the past 90 years. As a result, many stories have been created, relationships formed and passions ignited.
We would like to ask you for your O'Reilly's story. What experiences have you had? What keeps you coming back for more? In return we would like to offer a lucky few a free holiday getaway. To enter, please enter the form below and in 50 words or less tell us why you or someone else you know deserves a holiday at O'Reilly's Rainforest Retreat.
What you could win
2 Nights Accommodation for upto 2 Adults and 2 Children.
Dinner and Breakfast Daily
Activities Pass
Valued over $1130
Terms and conditions apply, prize is subject to availability.
90 HOLIDAY GETAWAY WINNERS
I'm sure you and mumma will enjoy reconnecting with old memories and create new ones.
"I'd love to take my mumma away she deserves a good holiday! I remember she took me to O'Reillys as a child & we had a blast such a beautiful place."

Few short of the brady bunch… Sounds like you guys are in for a real treat.
"We have recently become a family of 5. A 15year old boy (mine) and 10 and 8 year old girls (his). We'd love to be able to afford a holiday that would help form a bond between the kids and parents. This would be the perfect opportunity for our new family!Cheers and thanks Pat"

Big families are the norm on the Mountain. I'm sure you and the family will feel right at home.
"Happy 90th Anniversary! Wow! We are a family of 7 we would really deserve a free holiday because it would lift our spirits and make time for family bonding which we don't always get to do with our busy lives! Many Thanks O'Reillys!"

We love seeing new generations experience our home. We hope you get the chance to create some magical memories with your new family.
We were married at O'reillys 10 years ago. We absolutely love it- the beauty, nature, walks, food – everything. Now we have 3 beautiful small children and I would love to win a holiday here and bring our 3 little ones back with us

What a perfect place to start exploring our beautiful country. The Gold Coast Hinterland… You won't want to leave.
"My boyfriend and I moved from BC canada to Brisbane for my masters program. Over the past year, we haven't had the chance to explore beautiful Australia and our backyard due to student budget and lack of work. It's time we got to know the real Australia and this would be the perfect opportunity."

You don't have to travel the world to escape. Your Irish husband will feel right at home with our own Irish heritage.
"Having spent a lot of my childhood and having such fond memories of O'Reillys, my husband and children have heard about O'Reillys from me for years now and would love the opportunity to see it for themselves. My Husband is from Ireland and the only "holiday" we ever get is to go back home and see his family. I would love to show him & our children the amazing scenery and outdoor action O'Reillys have to offer – I figure if I can get them there once it will be a Holiday we will want to do over and over!"

It's all about making dreams come true.
"Would love to win a holiday for my parents .they have been through breast cancer , a stroke and colon cancer.they are always supporting my brother ,myself and their grand kids before they take care of themselves .their wedding anniversary is coming up and my step dad in particular loves bird watching and this would be a dream holiday"

Better a late honeymoon then none at all. We hope you and your wife enjoy Lamington National Park.
"we were married three years ago on the gold coast and we are yet to have a honeymoon as a spent my time caring for over 150 animals in the wildlife park in north queensland.I have always wanted to take my wife to a magical eco experince."

"Just because I have never won anything and I can't afford a holiday at the moment and so need one!"

And we value your loyaltee.
"We have enjoyed our association with the O'Reilly's Rainforest Retreat for over 30 years. We value our Canungra Valley Vineyard Membership so much that I have not missed a Member's Grape Pick (red or white) since they started – still have an original bottle necktie with all our names on it."

You'll love our new fire pit then. Perfect time to create some new memories.
"I last visited O'Reilly's in 1993 as part of a year 12 excursion. I have great photos from the nature walks and remember sitting around the camp fire with a group of old and new found friends having a great time laughing, singing and sharing stories. It was such a great time and I'd love to taste a little of the O'Reilly's magic again."

How could we say no, I'm sure you and dad will love taking photos of Lamington Park.
"My dad is turning 70 years old at the end of March and he absolutely loves photography and I do too. He has been wanting to visit O'Reillys to take photos of the beautiful bird life, waterfalls and nature in the Lamington National Park."

And that's what O'Reilly's is all about… reconnecting with family and friends.
"I'd love to share a holiday with my cousin and Aunt who I have not see in 20 years and they are coming to Queensland for a holiday. What a wonder place this would be to reunite."

We wouldn't be able to introduce any cockatiels to Helena, but we have over 250 other bird species in Lamington NP
Helena Land-Sullivan for sacrificing all her time and pension for her children and grandchildren. A selfless mum/nanna who never spends anything on herself and is so deserving. A holiday would be something she would never do for herself and she has always wanted to see the cockatiels at o'reilly's

Lona and Vince O'Reilly's had 10 kids – we thought that was a lot. 11 kids? A holiday is in order I'd say!
Tagging my mum Terri Gusterson, who alongside my dad has been raising their 11 children for 34yrs now and are about to celebrate their 34th wedding anniversary this Sunday! Congrats mum and dad! You're awesome!

Congrats Michael! Come experience some R&R at O'Reilly's.
Michael Schmidt deserves a free holiday at O'Reilly's so he can celebrate being admitted to the Supreme Court of Queensland and that all these sleepless nights of study and long days at work have paid off and he can now help society become better a better place 🙂 also, I really want him to see how gorgeous O'Reilly's Rainforest Retreat is so it can be the place we get married one day!

Sounds like Justin needs a digitial detox – O'Reilly's is the place for that!
Justin Davis needs a holiday. A break away from computers and technology and our busy lives would be the best. Nature is the best medicine. <3

We look forward to welcoming Mark to our green landscape and cool fresh mountain air.
Mark Culligan a serving soldier on deployment in Iraq xx

Girls getways are the best! Don't forget to check out the Lost World Spa while you are there!
Rachael Green pre wedding girls getaway?? This would be an awesome prize to wine

Emma can spend some time with Shane in the Wilds of LNP!
Emma Bagg deserves a break at O'Reillys, and in the wilds of Lamington National Park, after a particularly stressful several months of life at full speed for work and family, with no time to take a deep breath, sigh, close her eyes, relax and rest. She needs to experience O'Reillys first hand (and then she won't need to listen to me raving about it … we can rave on together about it!)

A deserving teacher and nature lover – enough said
Karen Halstead deserves a holiday in this magical place as she is the best teacher in the world and works tirelessly to help less privileged children in the UK. Her best friend lives in Oz with her husband but karen hasn't been able to afford to go and see them . If you could give her a holiday, I'll help fly her there. She is also a nature nut so she would ADORE O'Reillly's. Thank you xx

Adin Beresford. Because I love you. That is all.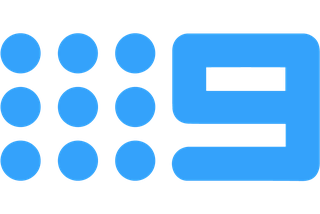 Congratulations to our channel 9 winners!
Christie Lambert
Pauline Backman
Marilyn Rollins
Mike Bell
Geoffrey Crowd