The 39th Annual O'Reilly's Rainforest Bird Week
The Gold Coast Hinterland is set to welcome 40 world-class birding enthusiasts who will flock to Australia's biggest and longest running birding event
The seven day event will run from the 13th to 19th November, 2016 giving participants the chance to a add a "lifer" to their "list" of Lamington bird species. High profile guests delivering an educational program include award-winning authors Stephen Parish and Tim Low, plus local wildlife artist Katherine Castle.
Featuring industry experts:
Stephen Parish
Tim Low
Katherine Castle
Dr Ian Gynther, Zoologist at the Queensland Environment Department
Dr Bill McDonalds, Honorary Research Associate and Author
Glen Threlfo, O'Reilly's Activities Guide
Duncan Fowler, O'Reilly's Activities Guide
Luke Flesher, O'Reilly's Activities Guide
Cat Davidson, O'Reilly's Activities Guide and Freelance Speaker
Tim O'Reilly, Third generation O'Reilly
Peter O'Reilly, Second generation O'Reilly and original founder of Bird Week in 1937
Third generation Managing Director Shane O'Reilly states, "The record this year has been set to spot 204 species of the 230 varieties residing in our World Heritage-listed Lamington National Park – which is home to Australia's largest collection of sub-tropical birds."
"Last year (November, 2015) our guide Matt Kelly witnessed an extremely rare species during Bird Week – the Square-tailed Kite Lophoictinia isura – seen and photographed circling above the rainforest canopy," he recounts.
Australia and its offshore islands and territories have 898 recordedbird species (2014)
Of the recorded birds, 165 are considered vagrant or accidental visitors, of the remainder over 45% are classified as Australian endemics: found nowhere else on earth
O'Reilly's Rainforest Retreat boasts access to 230 varieties residing in World Heritage-listed Lamington National Park
A focus on feathers with Stephen Parish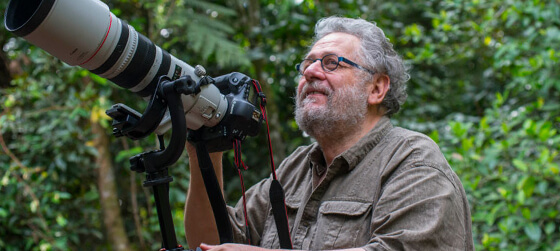 Birders will have the opportunity to rub shoulders with one of Australia's most well known bird publishers and photographers – Stephen Parish.
Renowned for his panoramic souvenir books and decades of scary, freaky, stinky and bizarre children's educational books, he will be delivering a presentation 'A focus on feathers' from the O'Reilly's theatrette.
'Where Song Began' with Tim Low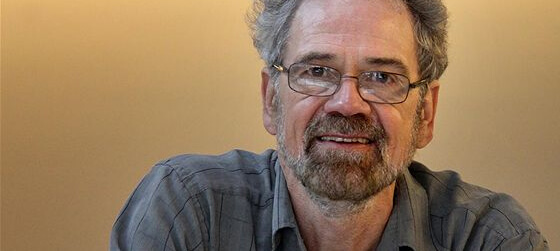 Biologist and author of seven best-selling nature books Mr Tim Low will also be presenting his multi award winning book Where Song Began (Penguin, 2014) which recently became the first nature book ever to win the Australian Book Industry Award for best general non-fiction.
Tim also writes a bi-monthly blog for Australian Geographic magazine and contributes to many high-profile publications such as the Weekend Australian, Wildlife Australia and Vogue. Not too mention he also boasts naming rights to a lizard species Pygmaescincus timlowi which he discovered as a teenage boy.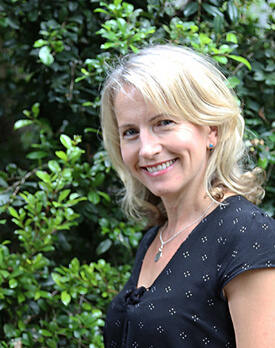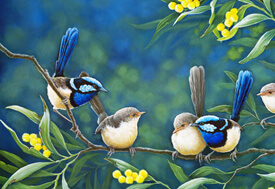 Creative flair with Katherine Castle
Local wildlife artist Katherine Castle from Mount Tamborine will be inspiring participants with her wildlife paintings, as well as photographing and painting new subjects for her future projects.
Katherine has been creating unique works of wildlife art mainly focusing on Australian birds for over 25 years. Each artwork is filled with light and colour, capturing the atmosphere of the scene and the personality of the subject. She works in exquisite ­detail, mainly in oils as well as watercolour, pencil and pastel.
Her artwork is published on books, cards and many other products as well as by Maxwell and Williams on to their ­fine bone china mugs, plates and placemats which are sold around the world.
Katherine proudly states, "I regularly visit O'Reilly's to take advantage of the beautiful walks and surroundings as inspiration for my artworks."
"Subsequently I have been selling my prints and cards at the gift shop for close to ten years."
"During Bird Week, I will have my original paintings and limited edition prints on display and for sale; plus doing demonstrations of my artwork and talking to other bird lovers about my work, as well partaking in many of the planned activities and doing some onsite sketching and painting," she said.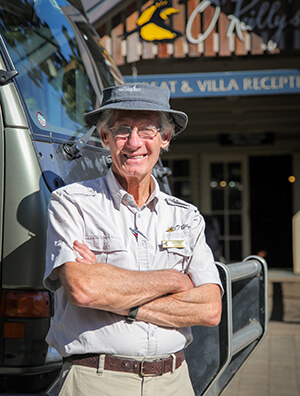 "My new year's resolution is to film the Paradise Rifle bird during its courtship dance. They're the only birds of paradise in this part of Australia. Named after the colours on the uniform of the British rifle brigade, they are black with beautiful metallic blue and green throat and tail feathers. When the male bird displays, it throws back its head, fans out its wings and makes a scraping, raspy sound. They perform this dance up in the mossy horizontal canopy of the rainforest, so filming it will be a challenge! But I say it's the one of the most stunning bird displays in Australia, so it'll be worth it."
Glen Threlfo
For more information please call
1800 688 722