Welcome to
Lamington National Park
Four years after the arrival of the O'Reilly family in 1911 Lamington National Park was declared, effectively isolating the O'Reillys from the outside world. While Lamington wasn't Queensland's first national park it is the most significant, and was regularly referred to as 'Queensland's National Park.'
World Heritage status was bestowed on Lamington in 1994 in recognition of its high biodiversity, and the fact it contains a living museum of the evolutionary steps taken in the development of Australia's modern day flora. It now includes 22,000 hectares of varying forest types, from temperate Antarctic Beech forest high on the border ranges through the sub-tropical rainforests, to the dry eucalypt forest of the northern escarpment.
Lamington National Park provides food and shelter for a huge array of sub-tropical birdlife (over 160 species), reptiles, frogs, mammals and invertebrates.
For over 100 years the O'Reilly family has accumulated a deep knowledge of Lamington National Park and its many attractions. They would love to share the park and that knowledge with you.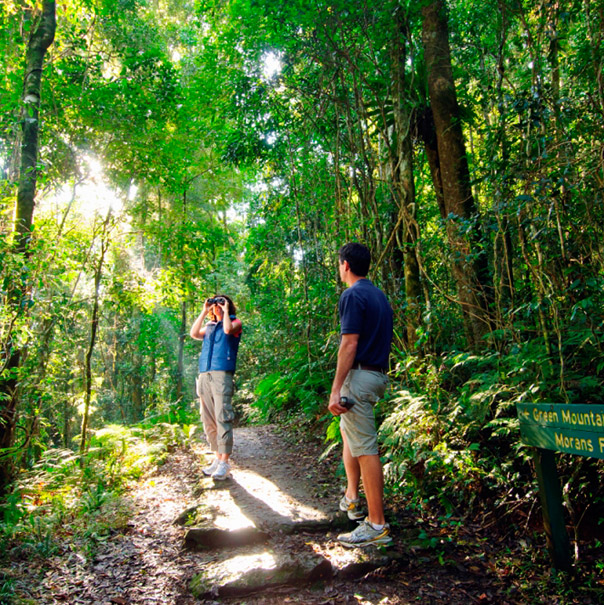 Lamington Park is over 100 years old!
In 2015 Lamington National Park celebrated 100 years of conservation. Lamington represents Queensland's first large national park to be gazetted purely for its natural and cultural values. Its beauty, charm and rugged wilderness are always attracting people's imaginations. Lamington is a place that people connect with and many visitors return throughout their lives—it becomes part of their story. These stories can now become part of Lamington's story.
Aboriginal History
Prior to European settlement, the Lamington region had been inhabited by Aboriginal people of the Yugambeh language for thousands of years. The Yugambeh group inhabited the Gold Coast and hinterland, roughly between the Logan and Tweed rivers. This group lived as distinct family tribes in various regions, although interaction between them was well established. The family tribes that lived closest to Lamington National Park are the Birinburra, Kombumerri, Wangerriburra and Migunberri people.
The Yugambeh people were well established with their environment. They understood seasons, plants and animals and used these to provide a comfortable lifestyle. Whereas early European farming methods required toil from dawn to dusk in order to achieve a small return (European crops where not suited to early Australian environments), the Yugambeh people were able to feed a large group with just a few hours walk a day. Trading of food was well established between Aboriginal groups and early Europeans relied on trading with the Aborigines to survive. The Yugambeh people monitored plant and animal resources to ensure that food gathering was both efficient and sustainable. They gathered nuts, honey and other plant material, perhaps even planting many of the nut trees that grow today. Using an assortment of weaponry, they hunted a wide variety of species. Nets were used to catch fish, flighted birds, land fowl along with land animals to the size of a kangaroo. Dingoes were trained to aid in the hunting of wallabies and kangaroos.
Social gatherings such as corroborees were well attended, attracting visitors from as far as Grafton, Tenterfield and Maryborough. These corroborees were held for a variety of reasons, for example, dances, initiations, feasts, fights and tournaments. Ornate body decorations were often worn to corroborees and included feathers, paints, leaves, flowers, animal skins and tails. Although these gatherings could be highly ritual occasions, there was always one or two men "funny men" amongst the dancers  that would provide everyone with entertainment from their antics (similar to the modern day circus clown).
After Europeans settlement, the lifestyle of the Yugambeh people was gradually eroded. Various attacks of native lifestyle by convicts, free landholders, Government acts and other European intervention has meant that today much of the previous way of life of the Yugambeh is now forgotten. However, many are still active in attempted to preserve what still remains, such as the Yugambeh language, and ensuring it is passed on to future generations.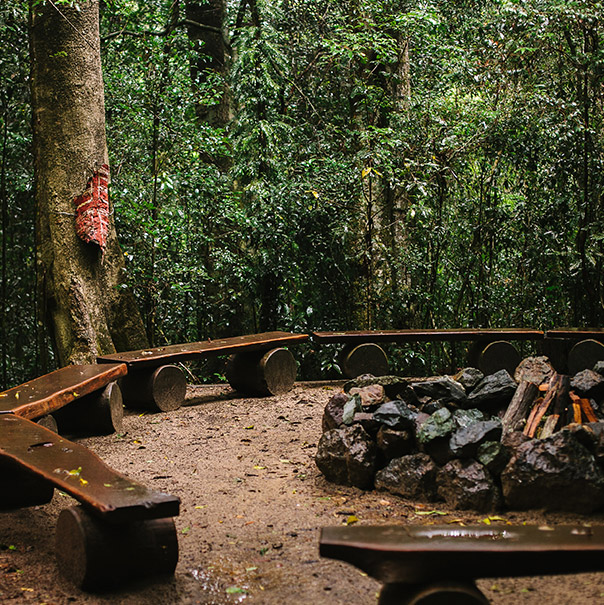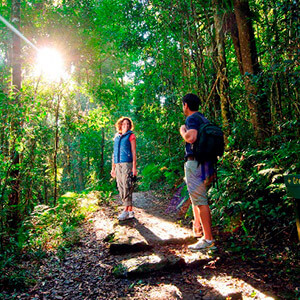 At O'Reilly's Rainforest Retreat, Villas and Lost World Spa, we manage facilities with the implementation of several environmentally conscious practices and initiatives.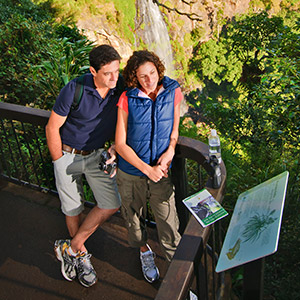 Lamington is a jewel in the crown of bushwalking destinations in south-east Queensland.
Read More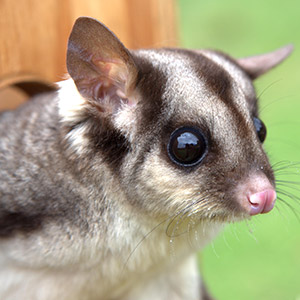 Feathers, fur or skin; O'Reilly's Rainforest Retreat has it all. Get up close and personal with some of the rarest creatures in all the world.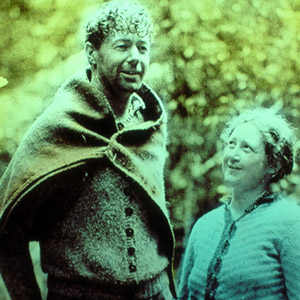 The O'Reilly's family has a long and proud history. Read more about the family timeline here.
Read More