About O'Reilly's Rainforest Retreat
The journey to O'Reilly's Rainforest Retreat is almost as memorable as the destination. Your journey will take you through the village of Canungra and as you pass through the Canungra Valley, stop in to sample some O'Reilly's wine and fuel up for your afternoon of hiking with a picnic at Canungra Valley Vineyards. As you begin your drive up the to the Lamington Plateau, take it slow on the winding mountain road and enjoy the vistas towards to mountains in the West, you'll understand why it is called "The Scenic Rim".
The O'Reilly family pioneered ecotourism in Australia when they began hosting visitors in Lamington National Park in 1915 and later charging for this service in 1926. In these days, the former O'Reilly's "Guest House" and slab huts took nature lovers two days via car, train and horseback.
Over the past 96 years O'Reilly's has earned its well‐respected reputation as being an exceptional property with quality experiences and customer service that offers guests value for money. Guests thrive on learning about the history and heritage of the Australian O'Reilly family including Stinson plane discoverer Bernard O'Reilly. Guests enjoy meeting second, third and fourth generation family members during their stay; this unique family involvement is passionately promoted; plus has been the popular subject of several books and movies.
The O'Reilly's brand philosophy is to offer every guest "green" experiences whilst the company's core operational values strongly support the history, heritage and education of the surrounding Lamington National Park.
The Park celebrated 100 years since gazetted in 2015 with the acknowledgement of Mick O'Reilly (Born 1893, Died 1979) as Queensland's first paid park ranger. This philosophy is strongly embedded within the design, construction and daily operations and sustainability ethos of the entire property.
The third generation of O'Reilly family now enjoys this responsibility of managing the Retreat and Villa precinct, and have continued the transition of this iconic business into become a multi‐faceted award-winning organisation.
"As our business has become more diverse and multi‐faceted, our goal is to maintain our fundamental mission, 'To Make Every Guest Feel Special', whilst moving forward with the opportunities and challenges of contemporary tourism."
– Operations Manager, Brendan Long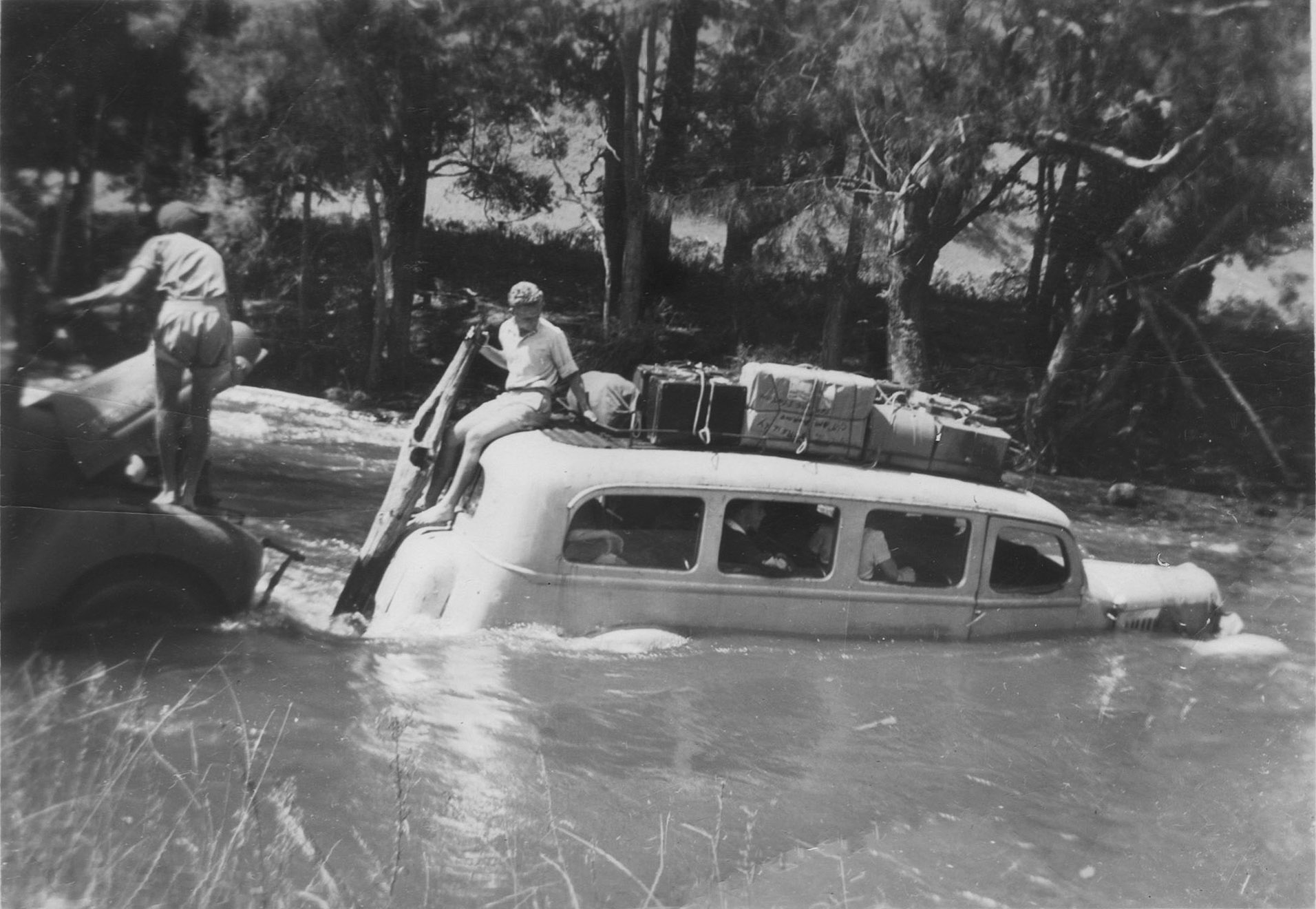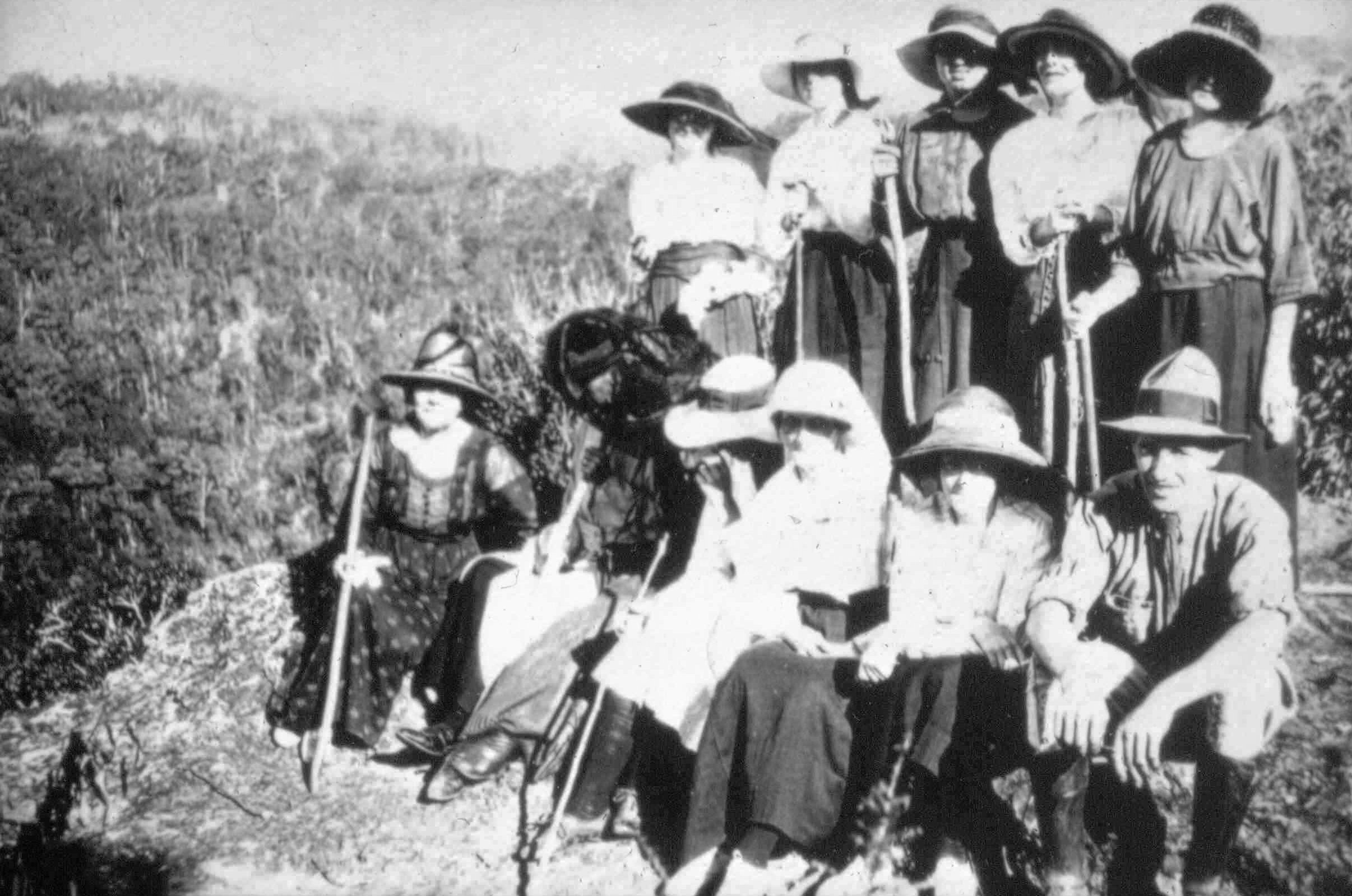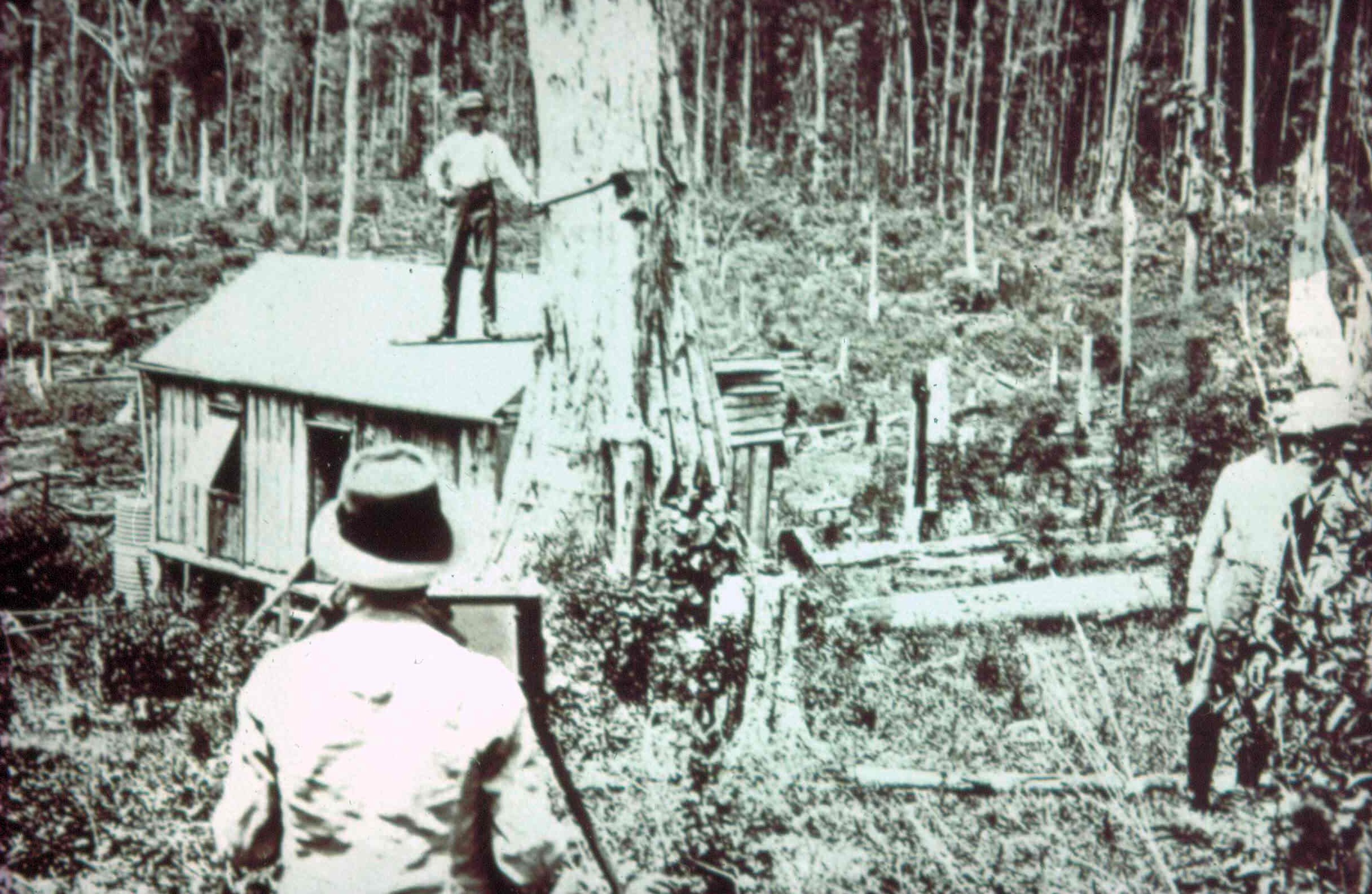 Since 1926 the O'Reilly family has been welcoming people from all over the world and have built a reputation for providing guests with genuine, caring and warm hospitality.
It is these family values that are the corner stone of the O'Reilly's customer service philosophy and act as the guiding principles for all staff behavior to meet the company mission, 'to make every guest feel special'.
"Education of our guests is a key objective in our long term vision for O'Reilly's, and I'm proud to say that caring for the local environment is genuinely embedded within the culture of our entire Retreat." – Managing Director, Shane O'Reilly

During a stormy afternoon on 19 February 1937, Stinson airliner VHUHH on route from Brisbane to Sydney crashed into the Lamington Ranges killing four of the seven on board, sparking a search that failed to turn up any wreckage.
Ten days after the crash, Bernard O'Reilly set out on foot to find the Stinson wreckage. Through his superior bush skills and determination he found the crash site and to his surprise, two survivors in desperate need of medical attention.
After boiling the billy and making the survivors comfortable, Bernard left them to organise a rescue party. This year O'Reilly's commemorates 82 years of the Stinson rescue, and subsequently O'Reilly's will host an iconic walk to retrace Bernard O'Reilly's famous journey through mountainous rainforest terrain as he searched for the survivors of the Stinson plane crash.
Register for walks in 2019 here
The Stinson flight facts
Aircraft name was 'City of Brisbane', Registration VH-UHH

Flight path from Archerfield airport in Brisbane to Sydney Airport via Lismore

Crashed into terrain in Lamington National Park on the 19

th

February,1937

The airliner was caught in the down-draft of a cyclone of probably one hundred miles per hour, and tossed in to the mountain

The swift action of the pilots whereby banking the plane sharply into starboard saved the lives of the three men

Three passengers survived the crash, however James Westray died later while searching for help

After a nationwide search failed, Bernard O'Reilly found the plane nine days after it had crashed with two survivors – Joe Binstead and John Proud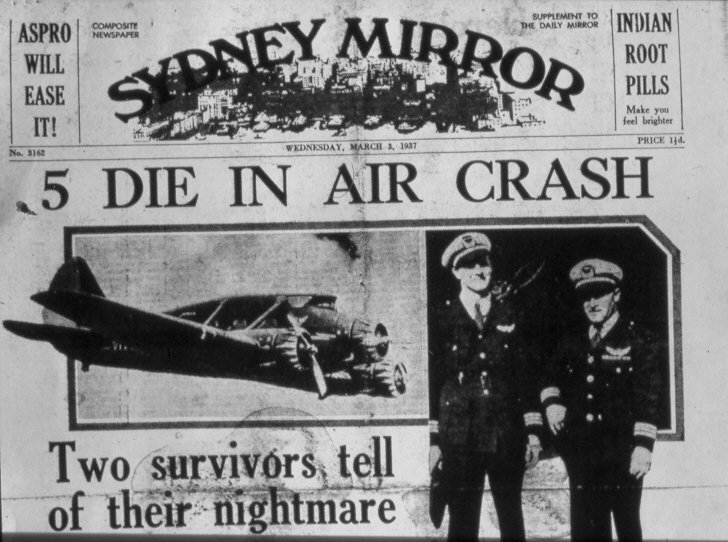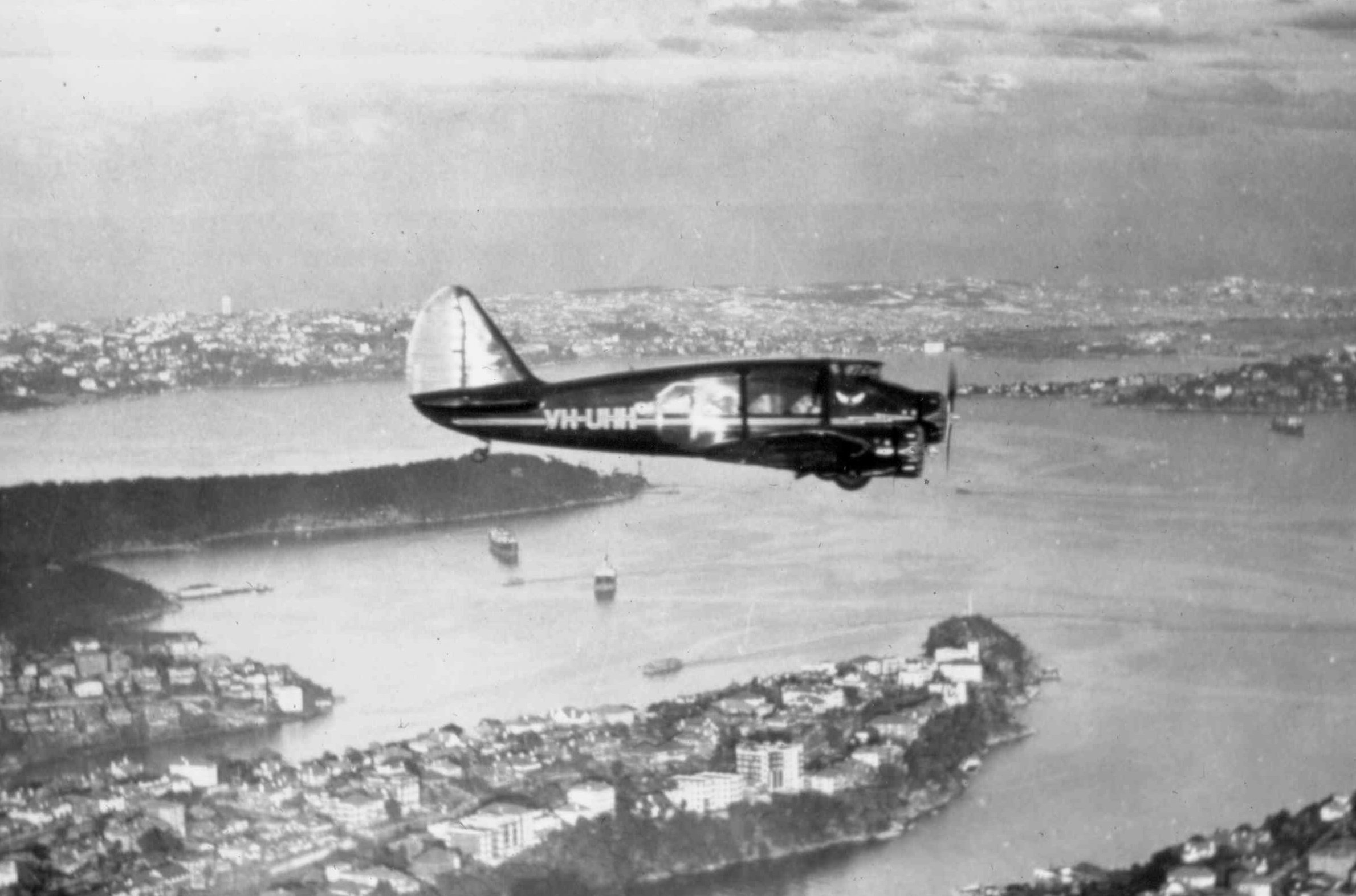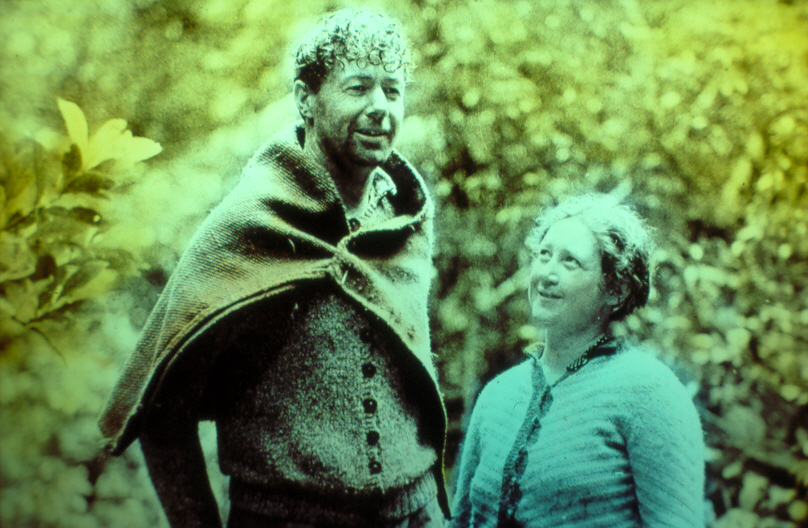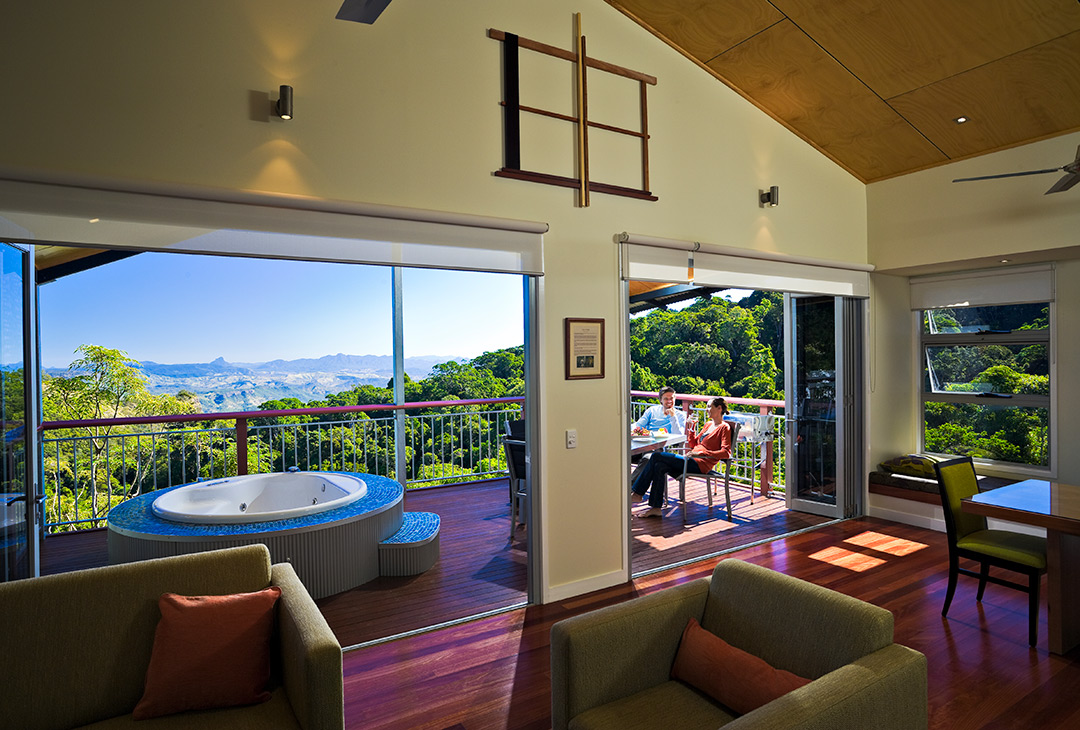 Villas for Sale
START LIVING YOUR VILLA LIFE TODAY!
Take advantage of this incredible opportunity to secure a freehold tenure of a self-contained luxury villa to pass on for generations.
Stay in it yourself or let the O'Reilly family rent it out for you.  Current returns this year are approximately 8% p.a.
Set out at 930m in the fresh air of the Green Mountains – O'Reilly's Rainforest Retreat's Mountain Villas are truly exceptional.
An accredited world-renowned eco tourism development surrounded by pristine beauty of the ancient Gondwana rainforest of UNESCO World Heritage Lamington National Park – only 90 minutes from the Gold Coast and just 2 hours from Brisbane.
The 48 self-contained and architecturally designed luxury Villas sit perched unobtrusively onto the sloping hillside – with expansive views overlooking the western McPherson Ranges.
O'Reilly's spacious, air conditioned Villas have fully en suited bedrooms, kitchen, living area, an expansive deck with a BBQ and your very own private spa bath to soak in those famous Scenic Rim sunsets.
The Villa and Retreat accommodation is spread out over 10 hectares and O'Reilly's owns over 300 hectares and is surrounded by 20,600 hectares of National Park.
O'Reilly's operations maintain a COVID-19 safe workplace approved by the Queensland Government.
For further information and to enquire please email shane@oreillys.com.au.