Find yourself at Lost World Spa
So you're ready to put your feet up, you're ready to indulge and let all your stresses melt away… Then we have the perfect place for you, welcome to our Lost World Spa. Located at O'Reilly's Rainforest Retreat, the Lost World Spa is our answer to rest and relaxation, our hidden secret. With regular specials and new treatments, there's something for everyone. Book your treatments online you wont regret it.
See what other's have been upto at our lost world spa – this could be you!

The Lost World Spa is one of O'Reilly's newest and arguably the most favorable additions to the retreat. What's a retreat getaway without an over indulging spa treatment. Choose from a range of massages, facials, hot stone therapies, spa or steam room treatments. These spa treatments will get you will help relieve any tension then kickstart your mind, body and soul leaving you feeling completely rejuvenated.
View our current spa menu below and call (07) 5544 0898 to book.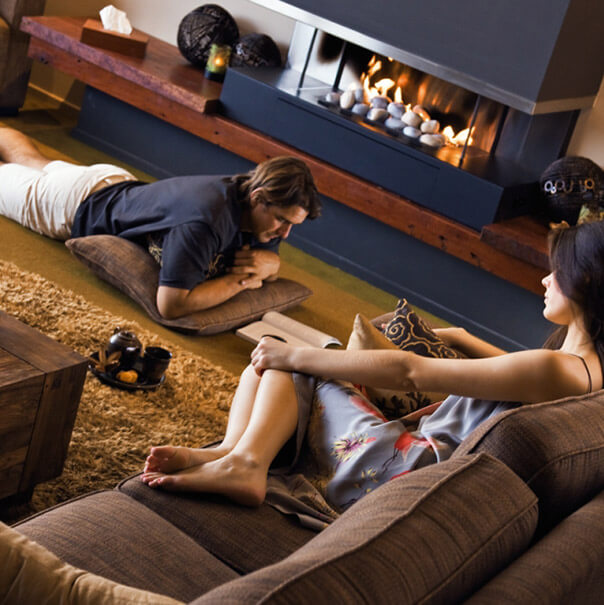 Start and finish your Lost World experience in the comfort of our relaxation lounge. Sitting back, overlooking the magical views of Lamington Park with a herbal tea in hand is the perfect way to start and conclude your time  at our Day Spa.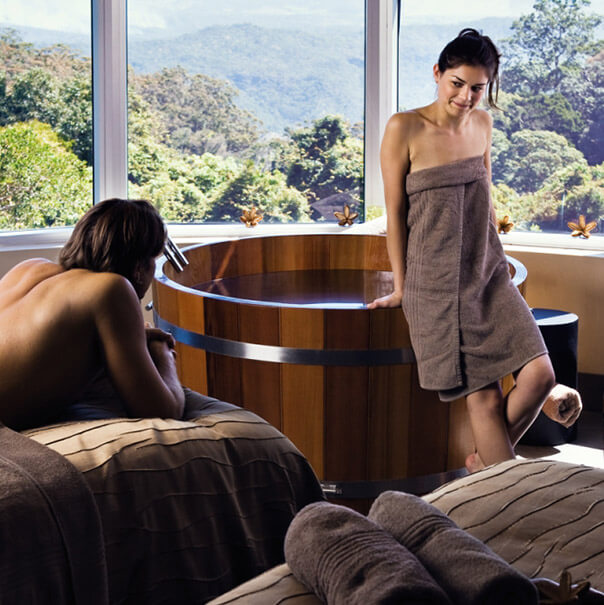 The Lost World Spa has seven state of the art treatment rooms, including two couples suites. The Couples Suite provides the ultimate Spa experience, complete with hand crafted wooden tub and a private nature inspired shower. Spectacular views out over the valley to the distant McPherson Ranges and Great Dividing Range finish off an amazing setting.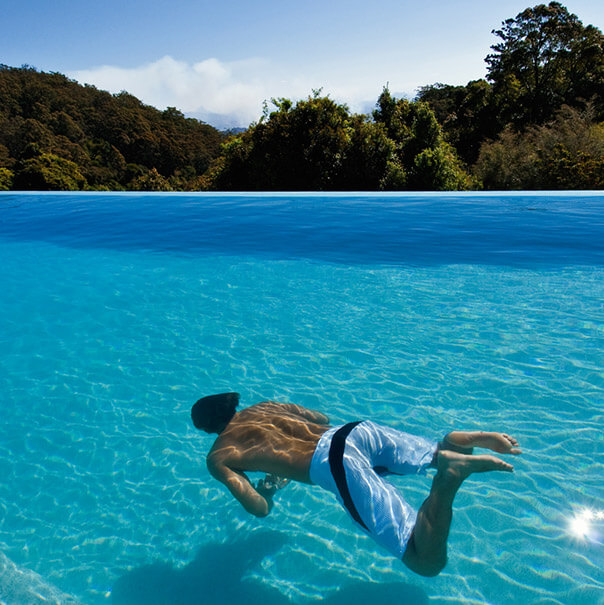 When you don't have your feet up in the day spa, you may enjoy lapping up the sunshine by our stunning infinity pool. With more picturesque views, you'll never want to leave and why should you. We also have a children's wading pool, so the whole family can enjoy the pool area.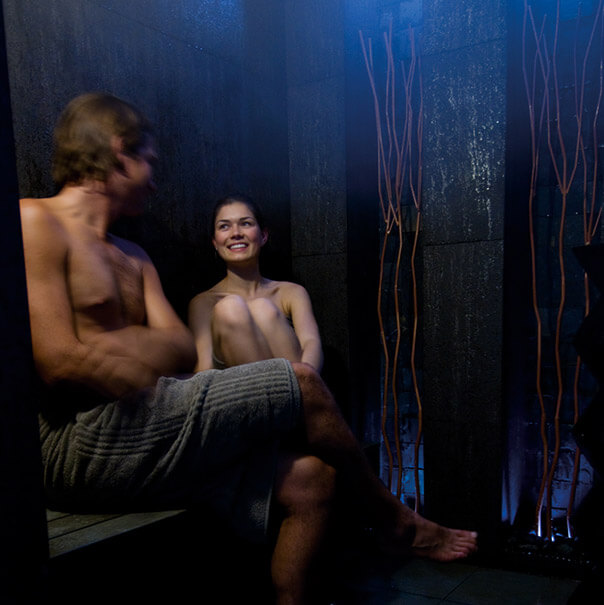 Release those toxins and sweat out that negative energy. Our steam room is the best way to finish off your experience at the Lost World Spa. You'll leave feeling like a new person. Isn't that what a day spa is all about?