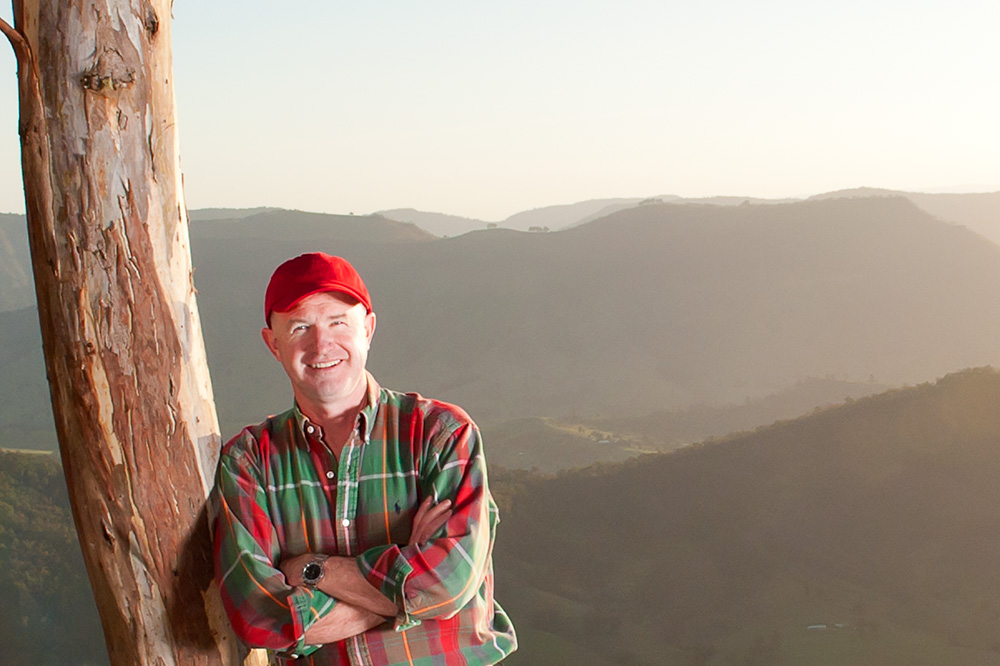 1. What is the biggest change you have seen in the tourism and leisure industry over the past five years?
The shift towards nature based tourism – particularly with international visitors – and their desire to holiday in or close to natural attractions and experience nature-based activities such as bushwalking or birdwatching.
I think we have seen a shift in the leisure market and desire to disconnect with technology and reconnect with the environment. People are looking for a holiday that allows them to get away from their stressful daily lives and enjoy outdoor activities.
O'Reilly's Business Events and Conference trends have also changed significantly as companies CSR commitments steer towards partnering with eco-friendly suppliers and providers that share values of sustainability.
The style of conferencing has also shifted with businesses wanting more value-add experiences such as a breakfast bushwalk, morning tea wildlife encounter or teambuilding exercise like the O'Reilly Amazing Race; the benefits of incorporating the great outdoors into work conventions and team building seminars is being realised.
NATURE-BASED TOURISM: Nature-based tourism is leisure travel undertaken largely or solely for the purpose of enjoying natural attractions and engaging in a variety of nature-based activities – from scuba diving and bushwalking to simply going to the beach (Tourism Australia, 2017).
2. What is O'Reilly's point of differentiation?
O'Reilly's has a local, historic and environmental relevance. We are an award winning, family operated, 100-year-old business located in World Heritage-listed Lamington National Park.
Lamington is part of the ancient Gondwana Rainforest which includes some of the most widespread subtropical rainforest in the world. There are over 250 local species of birdlife, reptiles, frogs, mammals and invertebrates, 160 kilometres of walking tracks and over 500 waterfalls on our doorstep. It doesn't get more different than that!
We have set to welcome our two-millionth guest to O'Reilly's this year – a very special milestone we look forward to celebrating in the coming months.
3. How does O'Reilly's plan to stay relevant in an ever-changing business and tourism landscape?
We acknowledge the need to stay relevant and continue to explore and develop what nature-based tourism means to our guests at O'Reilly's.
This includes investing in an extensive maintenance program, implementing sustainability initiatives like solar and alternate recycling solutions and continuing our commitment to protect, respect and educate our guests on the history and importance of the environment including our rare and endangered flora and fauna.
It is the expectation at O'Reilly's that each guest, 'leaves only footprints' and with 10,000 hectares of park and 65,000 guests visiting each year we take this role very seriously.
We work with Queensland Parks and Wildlife to ensure the pristine natural environment remains brimming with wildlife and follow a comprehensive Environmental Management Plan.
We have plans to open an O'Reilly's campground in 2019.
4. What are some of the quirks and lurks of running a third-generation family business?
The quirks are easy to identify! There is an extraordinary longevity and richness of relationships with family, staff and community members who feel a part of the O'Reilly's story, history and family.
There is also a unique opportunity to deploy best practice and planning that endures the test of time and supports sustainable outcomes – it has been quite a privilege to see business planning and long-term strategy from previous generations come to fruition – including our campground and research centre equipped with powered and non-powered sites, and set to open in 2019.
Not family related, but the biggest lurk on the mountain is the weather! It can be five or more degrees cooler than the valley below or raining when others are in sunshine. The winds can bend trees and rattle windows but in the next hour the sun is out and the mountains look majestic. The rainforest thrives on storms.
5. What do you think about the trend towards businesses having more purpose driven and higher standards for their supply chain, including suppliers and contractors, and in response to consumer demands?
I think businesses are working harder to remain sustainable which means partnering with and using services that align with their social and environmental values – customers have come to expect that.
For O'Reilly's environmental planning and accountability combined with good working relationships with our government, the community and business is essential for sustainable economic growth and better conservation outcomes.
O'Reilly's are lucky to work with like-minded businesses who understand the importance of creating a sustainable future that supports the local and tourism economies.
*Note Shane is also the Chairman of Queensland Tourism Industry Council