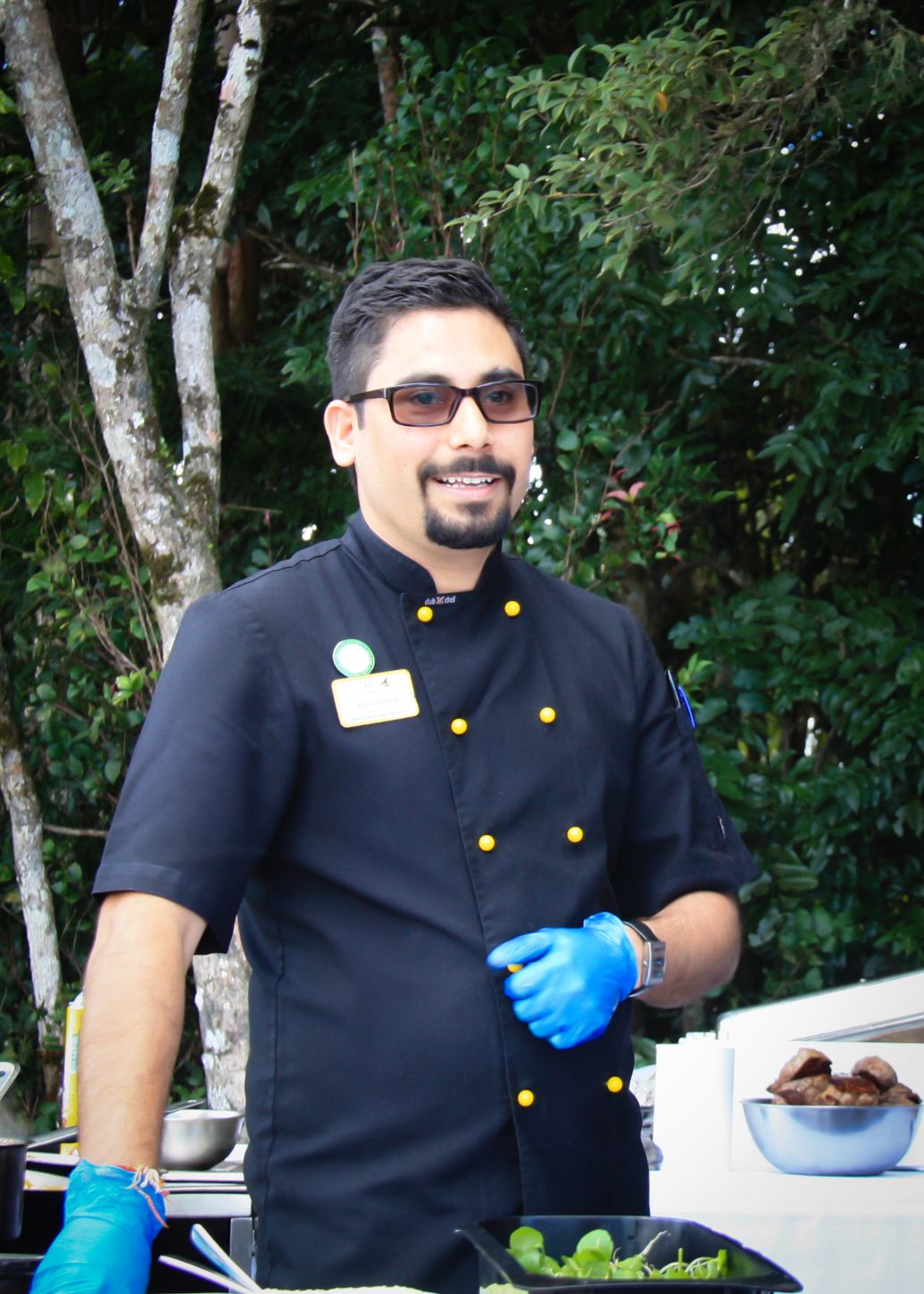 Vipin Dobhal, Executive Chef, O'Reilly's Rainforest Retreat.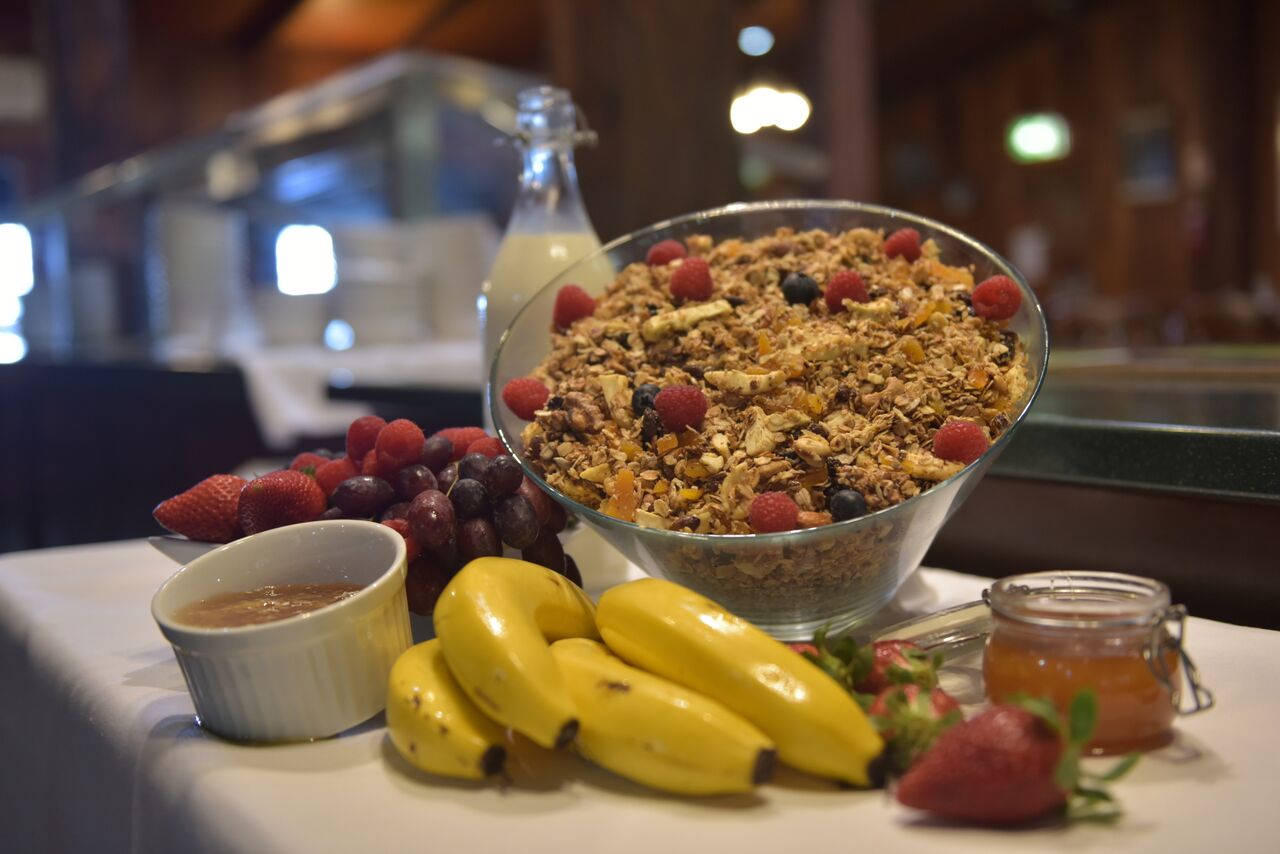 Chef Vipin's Granola is the perfect companion to fresh fruit and yoghurt or milk of your choice.
Running the kitchen of an international Eco Tourism Retreat is no easy task. However Head Chef Vipin Dobhal of India wins the heart of our guests through his thoughtfully prepared foods.
Catering for multiple dietarys, his famous morning Granola is a healthy alternative which boasts locally sourced honey, macadamia and almond nuts, plus sunflower and chia seeds.
TIPS: Cook like a pro
Substitute the recipe to your preference, such as pumpkin seeds,
cashew nuts and raw honey.
• 4kgs Oats rolled
• 500gms Sesame seeds/sunflower seeds/pepita seeds/linseeds
• 1kgs Mixed nuts (walnuts/almonds/cashew nuts)
• 500gms Butter
• 200ml Vegetable oil
• 1kg Brown sugar
• 500gms Maple syrup/honey
• 500gms Dried fruits (apple/apricot/cherry)
• 500gms desiccated coconut
Note: quantities are for commercial use. Simply reduce proportionally as you see fit.
Preparation Method:
Prep: 30 minutes
Cook: 30 minutes
Mix oats, all seeds, and coconut together in a separate bowl.
Mix oil, butter, maple syrup, and brown sugar together and then heat it up and then pour it top of the rest of the mix made before and mix it well.
Spread it into big trays lined with butter paper and then heat them over at 160 degree for 10 minutes and check them, stir it heat it again for 10 minutes and add dried fruits and then again heat it for further 5minutes.
Cool it down and then store in airtight container for further use.