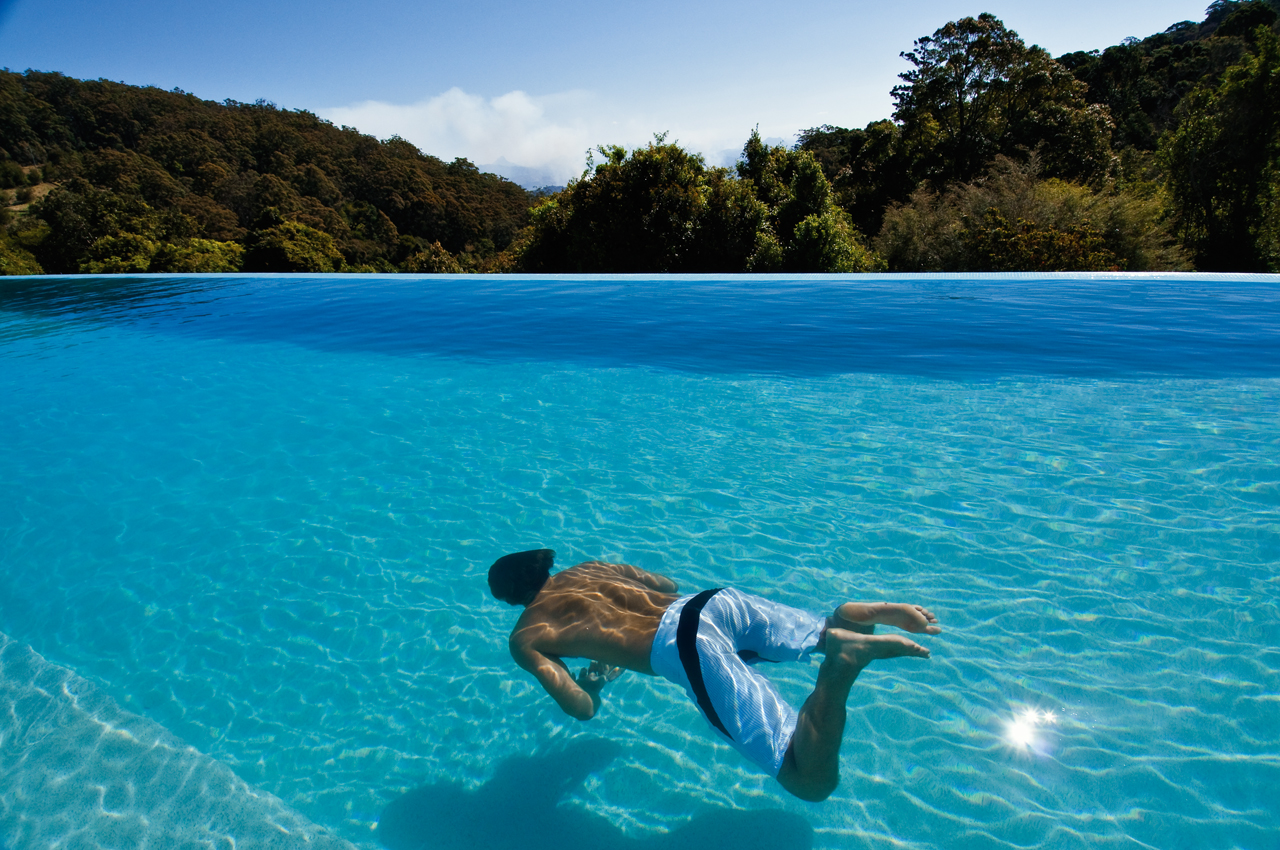 No need to prepare the sprinkler system or slip-and- slide. Cool off in O'Reilly's jaw dropping 25-metre infinity pool overlooking the Western McPherson Ranges. It's guaranteed to keep the kids entertained.
Instead of swirling and sipping wine this silly season, dunk your entire body into a wine barrel filled with grapes from nearby O'Reilly's Canungra Valley Vineyards. Let the grapes anti-oxidising properties of the signature Vinotherapy spa treatment lift you onto cloud nine (without the hangover) at the O'Reilly's Lost World Spa.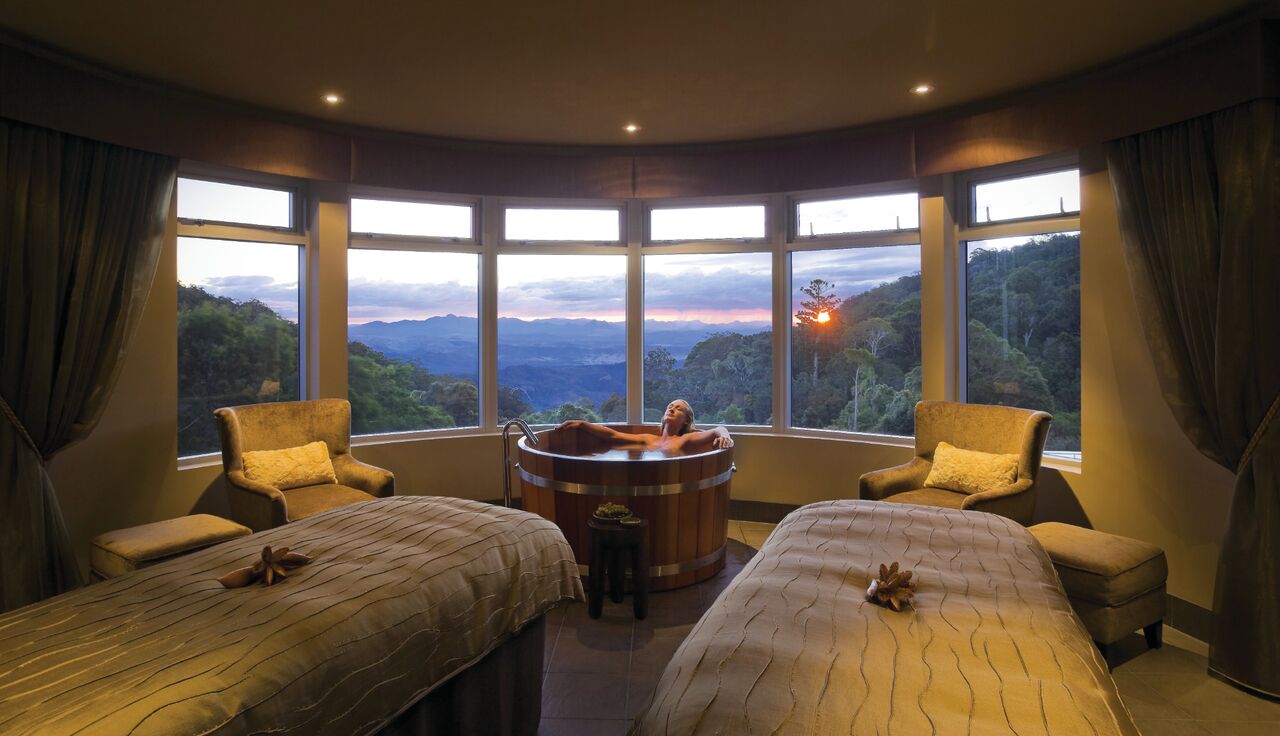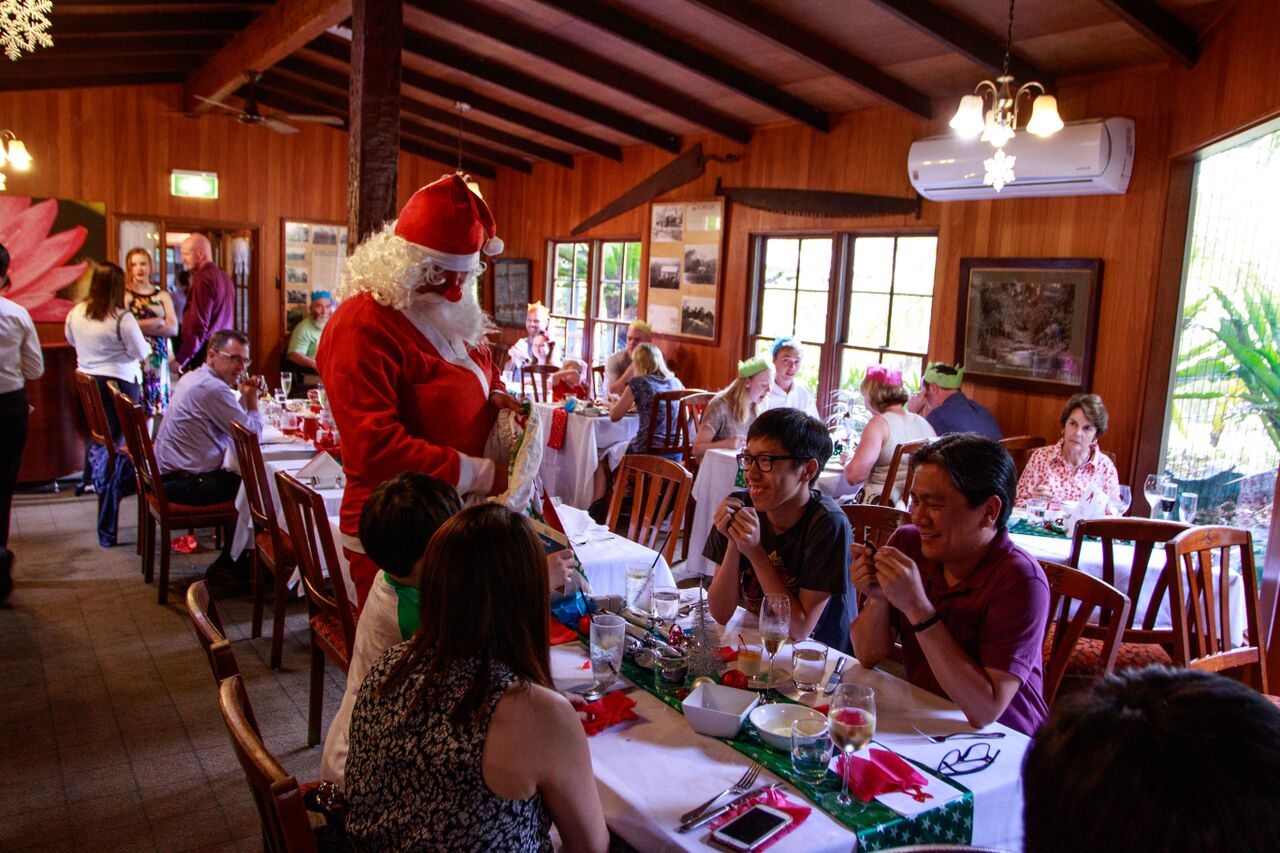 Forget lists and purchasing gifts this year (hallelujah!) with the man in the red suit scheduled to deliver every good boy and girl staying at O'Reilly's a present direct from the North Pole. You little ripper!
There's no need to peel the prawns, or clean a dish this festive season (and no, we're not using recycled plastic plates). With gourmet buffet and a la carte meal options available around the clock to satisfy any appetite.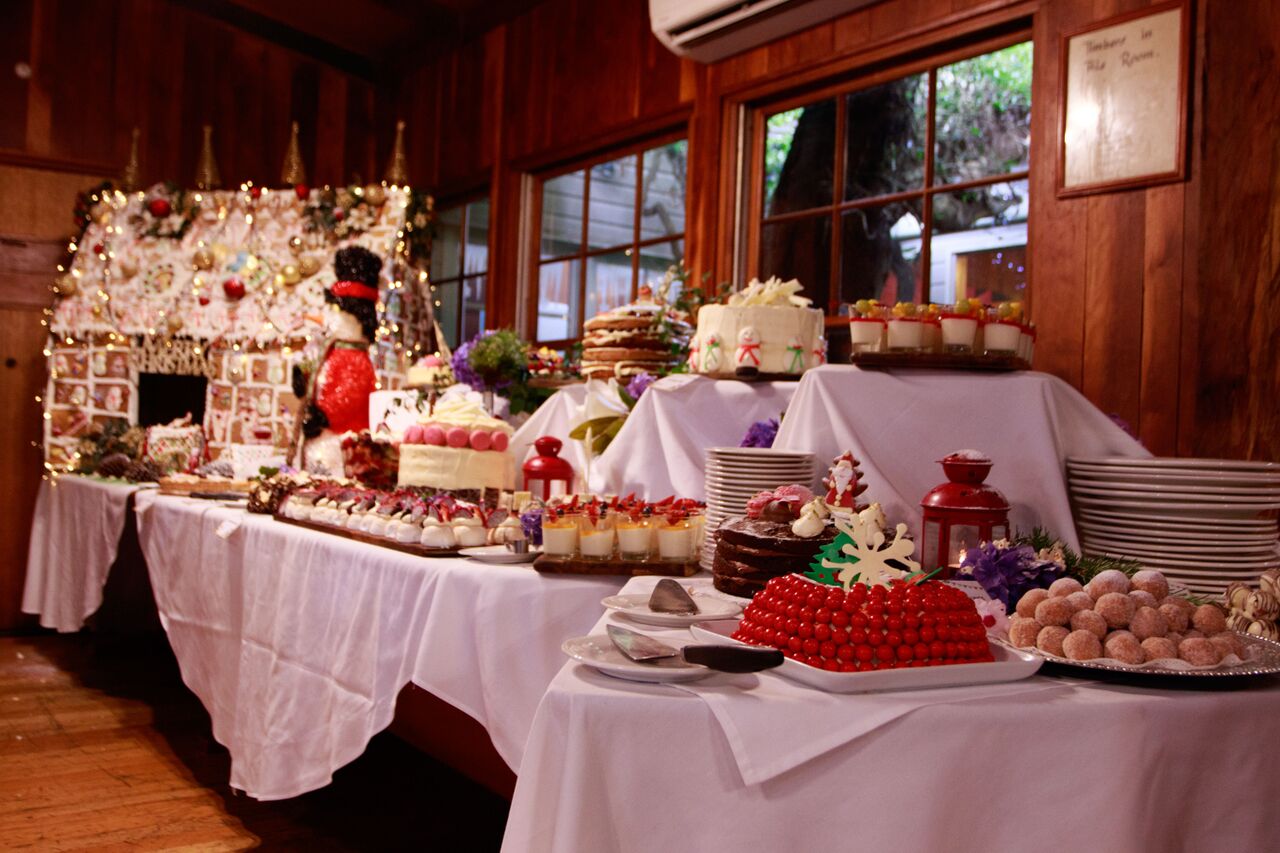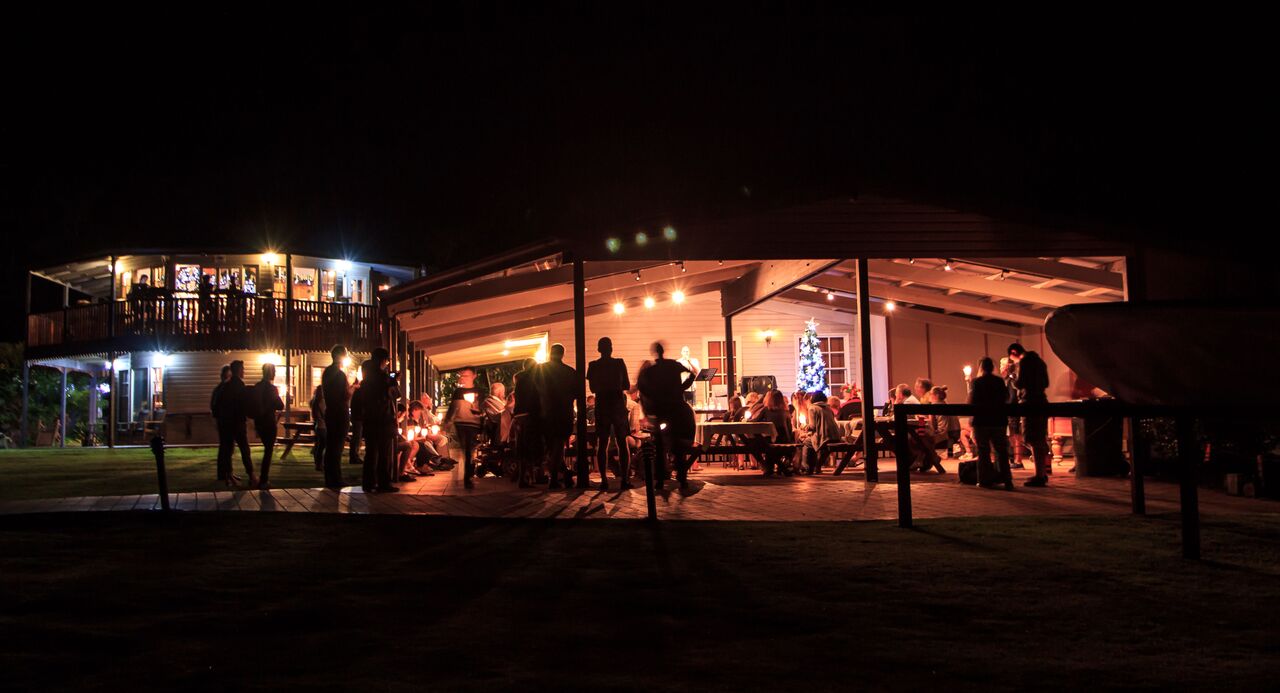 Sick of hanging out with the in-laws and the sound of Michael Buble's carols? Then get outdoors (in nature's silence) with over 150-kilometres of rainforest trails leading to secluded waterfalls and epic World Heritage-listed vistas.
Forget the turducken and enjoy for a fair dinkum' outdoor Aussie barbeque breakfast followed by international dinner, sampling cuisines from Germany, Spain, Italy and India (without leaving the O'Reilly's dining room).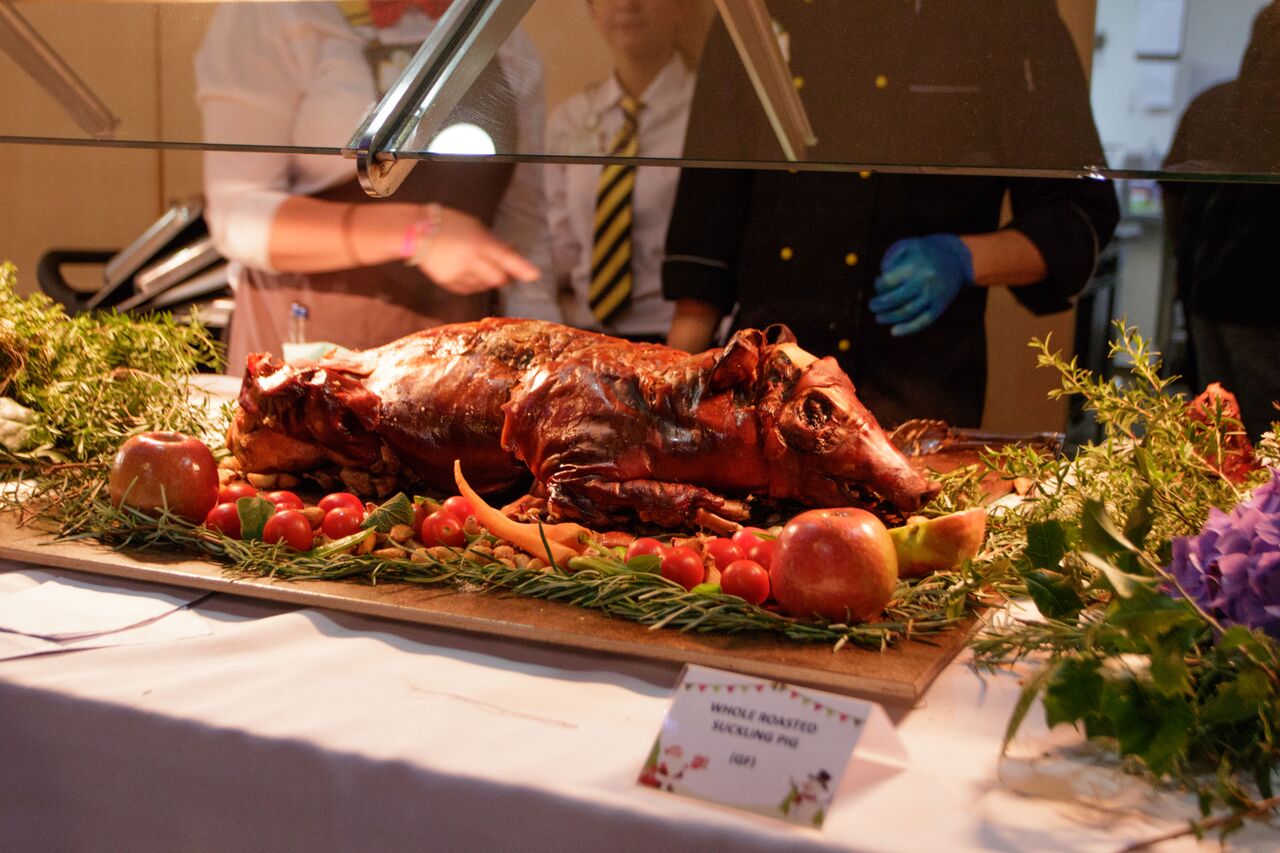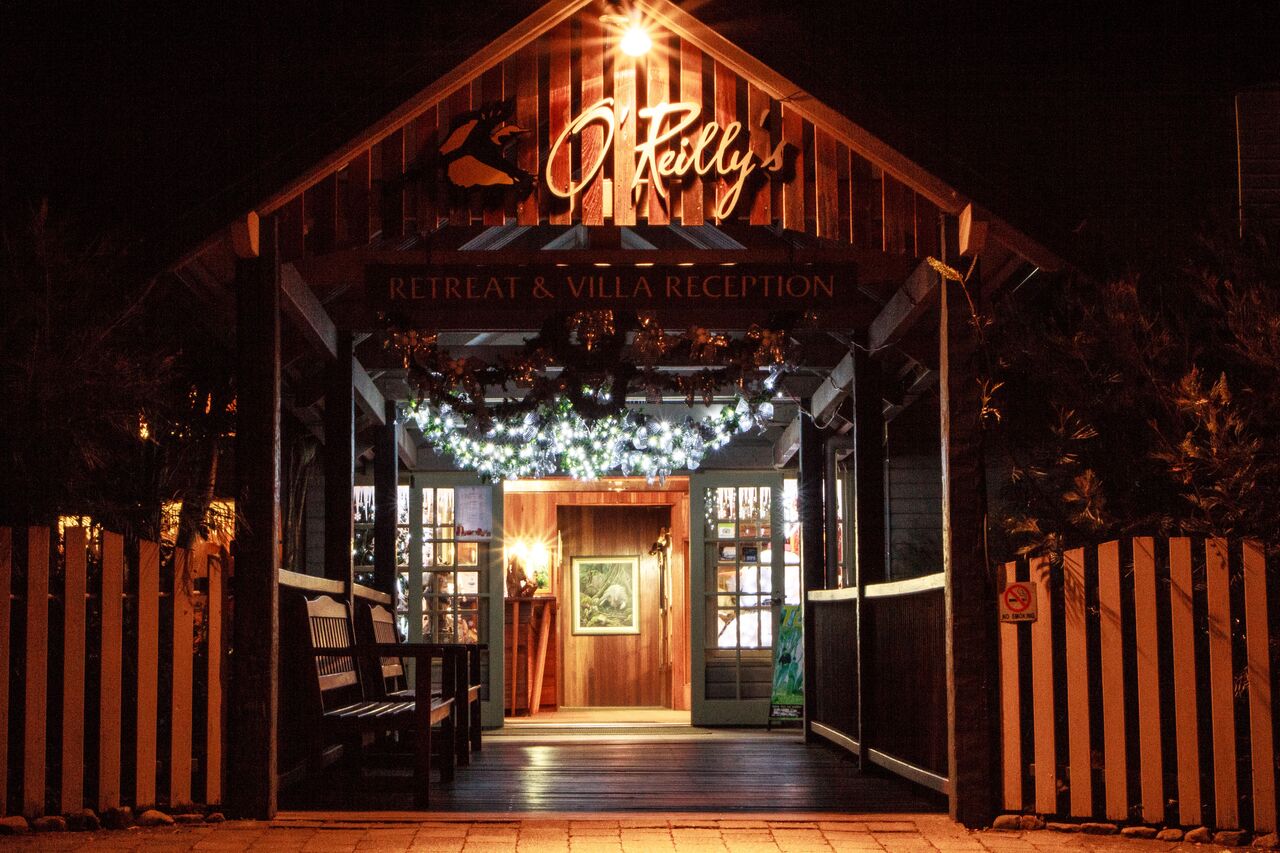 Rise from gorging on glazed ham and National Lampoon's Christmas movie and get outdoors. Join daily themed animal shows, a 4WD Segway tour or a flying fox experience through the rainforest canopy (you're certain to loose those post pudding pounds).